We are producers, creative writers, voice directors and voice coaches…
Creativity is at the heart of everything we do. Our ethos is about providing a welcoming environment for artists to express themselves so we can bring out their best performances. We work with industry leading writers, music producers, voice directors and voice coaches. We all share the same passion of being able to fulfil our clients' creative needs. Our team is made up of industry professionals who have made careers from their creative abilities, and we would like to share that with you.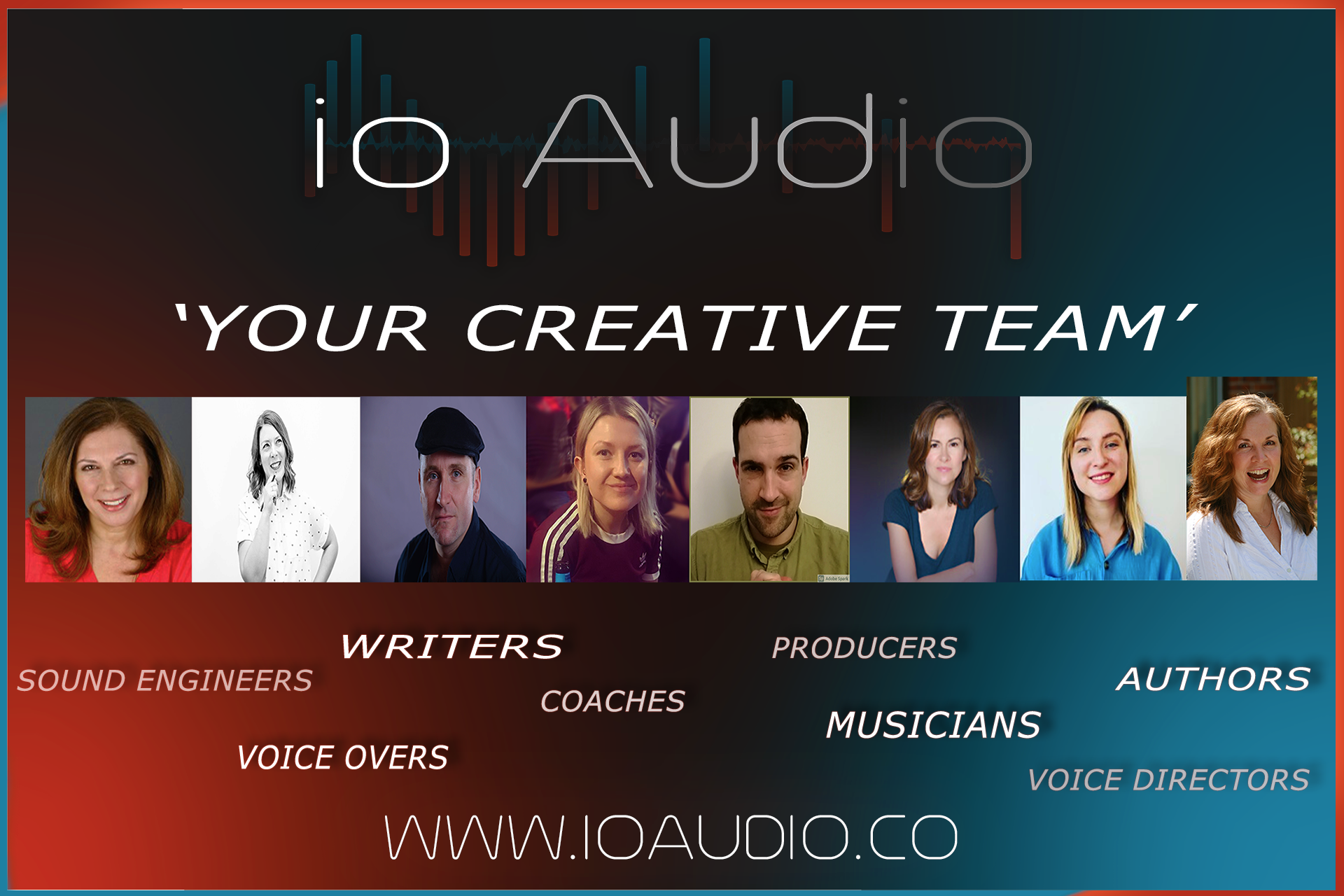 'Update' or 'Create' your voice demo with us!
We provide a creative led service for the voice-over industry working closely with creative writers, music production libraries, voice directors and coaches. Our studio is equipped with up-to-date technology, a professional voice booth and we also work remotely.
Audio branding is our specialty, and we can help bring your audio to life be that radio commercials, podcasting, presentation and events audio, on-hold messaging, or a revamp of your corporate video audio. We have access to a huge pool of voice over talent, music and sound effects.