{"infinite":"true","pause_on_hover":"false","adaptive_height":"true","items":"7","auto_play":"true","speed":"400","rtl_mode":"false","dots":"false","nav":"true","slides_to_scroll":"1","auto_play_speed":"2000","draggable":"true","swipe":"true","lazy":"true","carousel_mode":"center","center_mode":"true","center_mode_padding":"400%","vertical":"false","nav_type":"nav_arrow","items_desktop":"7","items_desktop_small":"3","items_tablet":"3","items_mobile":"3","nav_arrow_type_horizon":"chevron_arrow_horizon"}
{"tooltip_effect":"grow","tooltip_position":"top","tooltip_width":"220"}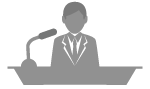 30 SPEAKERS
AN AMAZING LINE UP OF SPEAKERS.
Top professionals from across the industry, giving talks, panels and insights to help take your career to the next level.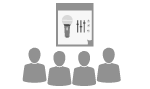 INSPIRATIONAL BREAKOUTS
LEARN FROM THE BEST.
A range of breakout sessions and workshops to help you learn and develop your skills across different sectors of the voice acting industry.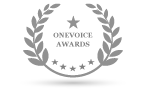 VOICE ACTING AWARDS
RECOGNIZING THE BEST IN THE INDUSTRY.
The One Voice Awards heralds a new approach to recognizing and awarding the best talent in our industry.

A New Standard of Voice Conference
The One Voice Conference is a brand-new concept, aimed at all levels of Voiceover Professional; from Beginner to Expert - everyone is catered for - all 300 delegates! One Voice is the only voice acting conference you'll ever need to attend. Our goal is to take the voiceover industry forward and create a new standard of voice acting conference. Everyone is invited because each and every one of us works, plays a part, or simply loves the world of voiceover. 
Alone we are many voices, but together, we are one voice
Get Weekend or Day Tickets:
Don't miss out on this inspirational voice acting event. Tickets for the One Voice Conference are strictly limited to 300 people.
We have had huge demand for pre-orders so please book now to avoid disappointment!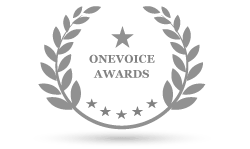 ONE VOICE AWARDS
We are setting a new standard for awards in the Voice Acting Industry. We will be hosting the awards ceremony during the One Voice Conference. 
The awards evening will be held on Saturday 28th April 2018. The awards submissions opens on January 10th 2018.

To read more about the One Voice Awards click here!
Subscribe to the Newsletter
The One Voice Conference will be the most exciting voice acting event of the year. We will be releasing regular news on keynote speakers, workshops, the One Voice Awards nomination process and much more.
Don't miss out on the latest news and updates. Subscribe to our newsletter and you will get the latest straight to your inbox.
Get the latest info:
Get news on speakers, workshops and be the first to know about the nomination process: