The One Voice Awards (UK) 2021
Saturday 21st August, London UK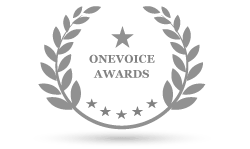 Animation - Best Character Performance - Female (UK Voices Only*)
Animation - Best Character Performance - Male (UK Voices Only*)
Audiobooks - Best Performance - Factual (UK Voices Only*)
Audiobooks - Best Performance - Fiction (UK Voices Only*)
Best Children's Voiceover Performance (Under 18) (UK Voices Only**)
Best International Voiceover Performance - Female (International Voices Only*)
Best International Voiceover Performance - Male (International Voices Only*)
Voiceover Newcomer of the Year (UK Voices Only*)
Best Outtake of the Year (UK Voices Only*)
Continuity - Best Overall Performance (UK Voices Only*)
Corporate/Explainer - Best Overall Performance (UK Voices Only*)
Demo Reels - Best Performance - Female (UK Voices Only*)
Demo Reels - Best Performance - Male (UK Voices Only*)
E-Learning - Best Overall Performance (UK Voices Only*)
Gaming - Best Performance - Female (UK Voices Only*)
Gaming - Best Performance - Male (UK Voices Only*)
Outstanding Live Event Announcer (Voice of God) (UK Voices Only*)
Radio - Commercials Best Performance - Female (UK Voices Only*)
Radio - Commercial Best Performance - Male (UK Voices Only*)
Radio - Drama Best Performance - Female (UK Voices Only*)
Radio - Drama Best Performance - Male (UK Voices Only*)
Radio - Promo Best Performance (UK Voices Only*)
Telephony/IVR/In-Store Announcements - Overall Best Performance (UK Voices Only*)
Television - Commercials Best Performance - Female (UK Voices Only*)
Television - Commercial Best Performance - Male (UK Voices Only*)
Television - Documentary Best Performance - Female (UK Voices Only*)
Television - Documentary Best Performance - Male (UK Voices Only*)
Television - Promo Best Overall Performance (UK Voices Only*)
Toys/Physical Games - Overall Best Performance (UK Voices Only*)
Voiceover Artist of the Year - Female (UK Voices Only*)
Voiceover Artist of the Year - Male (UK Voices Only*)
Voiceover Legend of the Year
Best Voiceover Services Provider of the Year (Public Vote)
Voice Job Site of the Year (Public Vote)
ARE YOU READY TO NOMINATE?
Great news! You're ready to go ahead and submit your nominations for the One Voice Awards UK 2021.
If you're already signed up, go ahead and click the 'Visit My Account' button below where on your dashboard you'll see a Submit Nominations for One Voice Awards 2021 option.
If you haven't signed up yet, then you'll need to create you free account in order to do so. Select the 'Get Free Access' button below where you'll be prompted to purchase a free product entitled 'Submit Your Awards Nominations'. Once you've completed this you will then automatically gain access to the nomination process which will be on your account dashboard!
(NB: Final Date for Submissions is 6th June, 2021)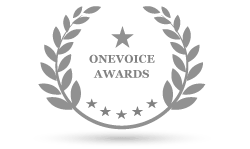 Buy Tickets for the One Voice Awards Evening
The One Voice Awards is being held in the DoubleTree by Hilton, Docklands hotel on Saturday 21st August 2021. This black-tie event will feature a 3-course dinner, drinks and a wonderful awards show, located by the Thames river.

Tickets will go onsale for the awards on 21st June 2021. 
A New Standard in Voice Awards
We are setting a new standard for awards in the Voice Acting Industry (*see below!)
The One Voice Awards is an awards ceremony which celebrates talent in the industry at all levels.
Whether it's industry legends, new talent, casting directors, agents, sound engineers or...well anyone in the industry at all, we want to award excellence and perpetuate brilliant work whether it's going on in front of the mic or behind it.
We do not believe in the 'monetisation' of voiceover artists, nor corruption in the awards industries in general. Because of this the One Voice Awards...
...is not open to any permanent employees of the One Voice Conference team, or Gravy For The Brain Ltd.
...will not charge you to submit your entries. We do not believe in 'monetising' members of the voiceover industry.
...will not charge you for your awards if you win them. Again, we do not believe in triple-charging you (submission fee, attendance fee & award fee) for winning an award that you deserved to win.
...will be judged by an independent judging body of professional industry judges - and the names of the judges will be published after the awards have been decided, rather than before.
The One Voice Awards - setting new standards in the Voice Industry