Saturday 21st August, London UK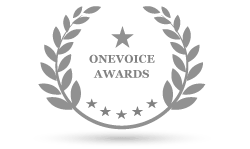 Animation - Best Character Performance - Female (UK Voices Only*)
Kate Nieland - "Date an Invertebrate" (Produced by Sam Wansborough)
Katie Flamman - "Helping Hans" (Produced by James Fox)
Nikki Delgado - "Cupcake Sweetie"
Marilla Wex - "Ollie's Pack" (Produced by Adrian Thatcher)
Scarlett Gina Archer - "Have a Nice Day" (Produced by Jeremy Krause)
Suzie Rai - "Ajax All Powerful" (Produced by Ethan Shaftel) **WINNER**
Animation - Best Character Performance - Male (UK Voices Only*)
Chris Tester - "Tree of Power" (Produced for Razvan Gabriel Giubernica)
James Smillie - "Goblin Stone" (Produced by Joseph Gerundo)
Josef Israel - "IOM - Mental Health" (Produced by Leo Earle)
Paul Rose - "Hello Ninja" (Produced by John Harley)
Stefan Ashton Frank - "Mr Robinson" (Produced by Mic Graves) **WINNER**
Stephane Cornicard - "1984" (Produced by Mathilde Ammar and Camille Grangier)
Audiobooks - Best Performance - Factual (UK Voices Only*)
Jane McDowell - "Loving You From Here by Susan Clarke" (Produced by Josie Cox)
Karl Jenkinson - "The Guv'nor" (Produced by Ian Bradley) **WINNER**
Lance Fuller - "Bad News by Rob Brotherton" (Self Produced)
Marilla Wex - "Outside In - A political Memoir" (Produced by Kevin Bonnici)
Sally Davey - "Murder in the Mediterranean" (Produced by Miguel Branco)
Samantha Boffin - "Entrepreneurs Who Changed History" (Produced by Tom Rowbotham)
Audiobooks - Best Performance - Fiction (UK Voices Only*)
Billie Fulford-Brown - "Jane In Love" (Produced by Iris McElroy)
Carl Prekopp - "The Fir Tree" (Produced by Almost Tangible)
Dave Jones - "Blood Stones" (Self Produced)
Heather Tracy - "Other London"
Isabella Inchbald - "Charlotte" (Produced by Lisa Hollinshead)
Jo Ashe - "Wonderland Challenge (Alice in Wonderland)" (Produced by Brad Shaw) **WINNER**
Stephanie MacGaraidh - "Tam O'Shanter" (Produced by Almost Tangible)
Best Children's Voiceover Performance (Under 18) (UK Voices Only*)
Alex Graydon - "Cats Protection's Christmas" (Produced by Aardman Animation)
Emily Strange - "Glow Wild Lantern Trail" (Produced by Rik Scott)
Elodie Roberts- "Mane DNA" - (Produced by Romain Guillot)
Harriet Lamb - "LOWA - Outdoor Adventure" (Produced by Maximilian Loos) **WINNER**
Lily Flamman - "Beauty of Loneliness" (Produced by Sophie Tolkien)
Lois Sefton - "'Comforting Teddy' Hillrom PSS" (Produced by Susie Coleman)
Best International Voiceover Performance - Male (International Voices Only*)
Brad Hyland - "WWII VR: Omaha Beach" (Produced by Tim Gray)
Derek Botten- "Kate's Peak" (Produced by Mika Sheerin for Schwartzkopf) **WINNER**
Louis Lambert- "Love Letter from the Stars" (Produced by Sachin Ramdas)
Nikolaos Sousloglou - "God of War" (Self Produced)
Raymond Jaquez - "La Sirena" (Produced by Elisa Lopez)
Robert (Bo) Barker - Strive" (Produced by Rajeev Thottippully for The Company Film)
Best International Voiceover Performance - Female (International Voices Only*)
Andia Winslow - "Women's March - Count on us" (Produced by Tabitha St.Bernard-Jacobs)
Emma O'Neill - "UNHCR" (Produced by Annabelle Ford)
Estelle Hubert - "MyStanley" (Produced by Chris Hopkins) **WINNER**
Janet Simmons - "Getty Images - See the Whole Picture" (Produced by Josh Goldowsky)
Liz Fodor - "The Cost of Recovery" (Produced by Jens Bahr for Off The Beaten Track)
Shelley Baldiga - "Solitude" (Produced by Matthis Waetzel)
Voiceover Newcomer Of The Year (UK Voices Only*)
Amrit Sandhu - "Qatar Airways"
Jo Troy - "Speen Freestyle" (Produced by Kieran Pancha) **WINNER**
Julie Weight - "Chelmsford's Global Experiment" (Self Produced)
Linton Tulloch - "Iris Flow Headphones" (Produced by Wij Travers)
Paul Dunphy - "Audi UK" (Produced by Guy Shayler)
Shala Nyx - "Baldurs Gate 3" (Produced by Josh Weedon at Pitstop for Warhammer Games)
Best Outtake Of The Year (UK Voices Only*)
Alex Pitcher - "Flappers Opening" (Self Produced)
Billie Fulford Brown - "Thornlight" (Produced by Almeda Beynon)
Dan Pye - "Gassy Asda" (Produced by Jack Allen)
Ian Brannan - "Sandy Balls Holiday park" (Produced by Chris Stevens) **WINNER**
Kelly Condron - "Arguably" (Self Produced)
Liz Drury - "Dutch Audio" (Produced by Michelle Zegers)
Continuity - Best Overall Performance (UK Voices Only*)
Amrit Sandhu - "Investors"
Amy Solomon - "Continuity" (For ITVBe)
Danny Cowan - "Assassins Creed Live" (For Channel 4)
Danny Cowan - "Celebs Go Dating" (For E4) **WINNER**
Jon Paul Hevey - "Take That" (For Pick TV)
Kate Nieland - "Pick Continuity" (For Pick TV)
Corporate/Explainer - Best Overall Performance (UK Voices Only*)
Annie Warburton - "Marzotto Fabrics" (Produced by Stefano Pellizzaro and Riccardo Vencato)
Ben Wake - "Ratcliffe College"
Bethan Dixon Bate - "Churchill War Rooms" (Produced by CODA for TMAXX) **WINNER**
Jack Oddie - "Cartwright Pickard" (Produced by Neil Rostance)
Jehanne Saaidah - "Flagship - Housing is Human" (Produced by Neil Wright)
James Smillie - "Aveleda" (Produced by Vladimiro Leopoldo)
Sara Starling - "Swisstopo Geoinformation" (Self Produced)
Demo Reels - Best Performance - Female (UK Voices Only*)
Alexia Kombou - Commercial Reel - (Produced by Rob Ackerman at Voiceover Soho)
Anna Chloe Moorey - Animation Reel - (Produced by Kirsty Gillmore of Sounds Wilde)
Anne Gallien - Commercial Reel - (Self Produced)
Kimberley Parker - Gaming Reel - (Produced by Nick Clinch of Notable Voices)
Lisa Graydon - Compilation Reel - (Self Produced) **WINNER**
Lizzie Wofford - Gaming Reel - (Produced by Martin Fisher at Sonic Pond)
Michelle Campbell-Jones - Gaming Reel - (Produced by Kirsty Gillmore at Sounds Wilde)
Stephanie Cannon - Animation Reel - (Produced by Kirsty Gillmore of Sounds Wilde)
Demo Reels - Best Performance - Male (UK Voices Only*)
Anthony Hewson - Gaming reel - (Produced by Kirsty Gillmore of Sounds Wilde)
Darren Hill - Animation reel - (Produced by Paul Cartwright)
James Smillie - Character reel - (Produced by John Wood of John Wood Studios) **WINNER**
Mars Lipowski - Gaming reel - (Self produced)
Rich Sweetman - TV Promo reel - (Produced by Rich O'Donoghue of IO Audio)
Stephane Cornicard - Commercial reel - (Produced by J Michael Collins of JMC Demos)
E-Learning - Best Overall Performance (UK Voices Only*)
Abbe Opher - "Finish the Pattern lesson - for Aluma" (Produced by Kevin Kuhl)
Annie Warburton - "Principles for successful management leadership at Deichmann" (Produced by Christopher Szillat and Michael Krüger) **WINNER**
Ben Wake - "Bradford University Safety" (Self produced)
Dave Jones - "Heinz Induction" (Self produced)
Jack Oddie - "KFC - Internal Training" (Produced by Tom Mulcrow)
Michelle Campbell-Jones - "Meet Pixel 4a- Google Retail Training UK" (Produced by Kyle McFadden)
Will Harrison-Wallace - "Earl Grey and the 1832 Reform Act" (Produced by Matthew Smith)
Gaming - Best Performance - Female (UK Voices Only*)
Alison Garner - "Retreat to Enen" (Produced by Justin Hosford)
Ally Murphy - "Total War: Troy Penthesilea" (Produced by John Paul Sutherland for Creative Assembly/Sega)
Jane McDowell - "Core Space"
Katie Flamman - "Two Pojnt Hospital: Off the Grid" (Produced by Pete Webber)
Kosha Engler - "The Suicide of Rachel Foster" (Produced by Mark Estdale at OMUK for One-O-One Games) **WINNER**
Nano Nagle - "PlanetFall - Age of Wonders" (Produced by Brett Richards)
Marilla Wex - "Assassin's Creed: Valhalla" (Produced by Richard Dumont for Ubisoft)
Gaming - Best Performance - Male (UK Voices Only*)
James Smillie - "Spinning Spellbooks" (Produced by Dror Dror)
Klemens Koehring - "Boinihi: The Ki Codex" (Produced by Simon Mesnard for Simon Says: Play!)
Paul Herzberg - "Little Orpheus" (Produced by Dan Pinchbeck at Side UK)
Stephane Cornicard - "Ghost on the Shore" (Produced by Dagmar Blommaaert) **WINNER**
Thomas Mitchells - "Old Gods Rising" (Produced by Hayden Duvall for Bad Blood Studios)
Will Harrison-Wallace - "Old Gods Rising" (Produced by Hayden Duvall for Bad Blood Studios)
Outstanding Live Event Announcer (Voice of God) (UK Voices Only*)
Amrit Sandhu - "IR Magazine Awards" (Self Produced)
Katie Flamman - "Flood & Coast Awards" (Produced by Gene O'Connell) **WINNER**
Kimberley Parker - "HSBC - Customer at the Heart Awards" (Produced by Joe Higgins)
Liz Drury - "Emirates Diabetes Society Awards" (Produced by Neeraj Meehra)
Nikki Delgado - "UK Theme Park Awards" (Self Produced)
Paul Rose - "Event Production Awards" (Self Produced)
Radio - Commercials Best Performance - Female (UK Voices Only*)
Abi Philips - "Love Island" - Produced by Gavin Sinclair for Global
Alexia Kombou - "Northamptonshire Association for the Blind" - Produced by Steve Henderson for Global
Amy Solomon - "Mac Cosmetics" - Produced by Tim Morgan for Acast
Elisa Canas - "Bucks County Council" - Produced by Rick Loynes **WINNER**
Jenny Mac - "NHS Mental Health" - Produced by Louise Mulroy for Global
Katie Reddin-Clancy - "Cadbury Heroes" - Produced by Richard Spalding for Global.
Leah Marks - "Brave New World" - Produced by Robert Abel for The Guardian
Radio - Commercials Best Performance - Male (UK Voices Only*)
Anthony Hewson - "English Heritage" - Produced by Tom Rowbotham
Ian Brannan - "Pets In a Pickle" - Produced by Mike Christian for Global
Jack Oddie - "Bridgestone Tyres" - Produced by Shelly Smith
James Smillie - "Royal Live Saving" - Produced by Belinda deCorti for Western Australia
Josef Israel - "Compassion UK Letter" - Produced by John Calvert for Airforce Radio **WINNER**
Scott Joseph - "Once Again - Royal British Legion" - Produced by Glenn Patton for Leagas Delaney
Tim Odofin - "Mama Fays" - Produced by Simon Galloway for Radio Carmarthenshire
Radio - Drama Best Performance - Female (UK Voices Only*)
Billie Fulford-Brown - "Pride & Prejudice" - Produced by Nicolette Chin for Audible **WINNER**
Bronwen Price - "One Circuitous Path" - Produced by Rebekah Lattin-Rawstrone for Walk Listen Create
Jo Ashe - "Tinned Beef" - Produced by Natalie Winter for Ragged Scratch
Maggie Turner - "Cake" 0 Produced by Simon Collier for Evcol Entertainment
Margaret Ashley - "It's the Little Things" - Produced by Jason Wilson for The Grey Rooms
Michelle Cambpell-Jones - "Americano" - Produced by Simon Collier for Evcol Entertainment
Natalie Chisholm - "The Fastest Ever Singer" - Produced by Natalie Winter for Ragged Foils
Radio - Drama Best Performance - Male (UK Voices Only*)
Chris Machari - "Words" - Produced by Simon Collier for Evcol Entertainment
Chris Tester - "Detachment" - Produced by Natalie Winter/Kirsty Gillmore for Ragged Foil
George Weightman - "Doctor Who: Last of the Romanovs" - Produced by Ken Bentley for Big Finish Productions
Josef Israel - "Andrea Levy" - Produced by Melissa FitzGerald for BBC
Paul Albertson - "To an English Friend in Africa" - Produced by Michael Emans for The Rapture Theatre **WINNER**
Thomas Mitchells - "The Offensive" - Produced by Joel Emery for Radio Stakhanov
Radio - Promo Best Performance (UK Voices Only*)
Abi Phillips - "Dear Manchester" - Produced by Tom Hall for Bauer Media
Ian Brannan - "Chris Country" - Produced by Chris Stevens for Chris Country Radio **WINNER**
Isi Adeola - "Industry" - Produced by Helen Quigley for BBC
Joanne Lamb - "Ibiza Global Radio" - Produced by Aritra Dasgupta
Rachel Kershaw - "Hollyoaks" - Produced by Lee Tideswell for Bauer Media
Radhika Aggarwal - "Tunnel Bear" - Produced by Darren Scott for Spotify
Rik Scott - "Greatest Hits Radio" - Self Produced for Bauer Media
Telephony/IVR - Overall Best Performance (UK Voices Only*)
Alexia Kombou - "Eon Energy" - Produced by Tom King for Eon
Guy Slocombe - "Grays of Ely" - Self Produced
Jack Oddie - "Tesco Covid Safety" - Produced by Phil Rollett for Tesco
Joanne Lamb - "IVR" - Self Produced
Rik Scott - "Father's Day" - Produced by Simon Beale for Toblerone
Shirlie Randall - "Spar Pancake Day" - Produced by Toby Huggins for Spar **WINNER**
Television/Web - Commercials Best Performance - Female (UK Voices Only*)
Alexia Kombou - "What is strong?" - Produced by Rose Cole for Stylist Magazine **WINNER**
Julie-Ann Dean - "Visit Jersey" - Produced by James O'Garra for Jim & Tonic Films
Katie Flamman - "Correcting Cream Veil" - Produced by Melissa Espinosa for Cle De Peau Beaute
Lizzie Jobling - "Neom" - Produced by Neom Organics
Louisa Gummer - "Western Power Distribution" - Produced by re-production for Western Power
Rebecca Tanwen - "JT Together" - Produced by the Voiceover Gallery for Jersey Telecom
Shelly Atton - "Are you listening? Leicestershire Police" - Produced by David Whayman
Television/Web - Commercials Best Performance - Male (UK Voices Only*)
Anthony Hewson - "Ink Global Storyteller" - Producer Jonny Dixon for INK. 
James Smillie - "Best Cars in the World" - Produced by Toby Pike for Suzuki
Paul Albertson - "Begin Bold" - Produced by Frederico Mazzarisi for Bulldog London Dry Gin **WINNER**
Rupert Smith - "Caledonia: For Your Stupid Big Rides" - Produced by James Lyon for Cervelo Caledonia
Scott Joseph - "Every Poppy Counts" - Produced by Glenn Paton for Royal British Legion
Stefan Ashton Frank - "Ignition" - Produced by James Spillman for Ignition
William de Renzy-Martin - "Night Sky" - Produced by Kevin Moore for Cure Alzheimers Fund
Television - Documentary Best Performance - Female (UK Voices Only*)
Andree Bernard - "The Longest Day" - Produced by Leo Gizzi for CNA
Diana Bermudez - "Frida Kahlo" - Produced by Ali Ray for Seventh Art Productions
Emily Jardine - "Maya the Tiger" - Produced by Hugh & Anson Hartford for Banyak Films
Katie Flamman - "Patricia Ann Lloyd" - Produced by Sarah Hodgetts for VDM
Jane McDowell - "Flow - An Ode to Urban Nature" - Produced by Suzanne Van Leendert
Lucy Ernest - "Sacred Sites: Egyptian Priestesses" - Produced by Paul Goodlife **WINNER**
Television - Documentary Best Performance - Male (UK Voices Only*)
Alex Pitcher - "Art & Technology" - Produced by Bloomberg Media for Hyundai
Benjamin Noble - "Mount Everest: Then & Now" - Produced by Matt Cottingham for Channel 5
Jack Oddie - "Dog's Best Friend" - Produced by Paul Goodliffe for Channel 5
Jack Pinder - "Stories from Hidden Worlds: Oymyakon" - Produced by Orcun Behram for Blue-Media TV
James Smillie - "The King on his Throne" - Produced by Steffi Nehammer for Grosslockner
Stephane Cornicard - "Taming Giants" - Produced by Simon Brotherson for ON Productions **WINNER**
Television - Promo Best Overall Performance (UK Voices Only*)
Emma Stannard - "The First 48" - Produced by Aidan Hackett for Crime & Investigation
Jack Oddie - "Mortimer & Whitehouse Gone Fishing" - Produced by Martin Graham for Dave
James Smillie - "Scottish Cup Final: Celtic Vs Hearts" - Produced by Jamie Cole
Kimberley Parker - "Skipton Building Society" - Produced by Dom Skyes for Channel 5
Matt Beauman-Jones - "Autumn and Winter" - Produced by Alex Loredo for Edmmond Studios
Samantha Boffin - "Follow the Story" - Produced by Patrick Fuller for BBC
Stefan Ashton Frank - "Seagal Action Weekend" - Produced by Tom Lindsey for Studio Universal **WINNER**
Toys/Physical Games - Best Overall Performance (UK Voices Only*)
Abbe Opher - "BBC Earth Animals" - Produced by Judith Kuhne for BBC
Amrit Sandhu - "Darwin's Journey Announcement"
Drew Campbell - "AracKhan Wars" - Produced by Lyesse Hamadou for Nothing But Games **WINNER**
Gareth Mackee - "Heros" - Produced by Rob Taylor
Lisa Graydon - "Face Paintoos" - Produced by Tom Williams
Voiceover Artist Of The Year - Female (UK Voices Only*)
Aileen Downey
Alexia Kombou
Ally Murphy
Bhav Parmar
Emily Cass
Kate Nieland
Katie Flamman **WINNER**
Justine Harris
Lisa Graydon
Samantha Boffin
Voiceover Artist Of The Year - Male (UK Voices Only*)
Andy B Robinson
Benjamin Noble
Chris Tester
Dan Pye
Ian Brannan
Jack Oddie
James Smillie
Mike Bodie
Stephane Cornicard **WINNER**
Thomas Mitchells
Best Voiceover Services Provider Of The Year (Public Vote)
B Double E
bodalgocall
Cleanfeed
IO Audio
ipDTL
Source Elements **WINNER**
Sounds Wilde
The Showreel
VoiceZam
Voice Job Site Of The Year (Public Vote)
bodalgo **WINNER**
Fiverr
Mandy
Online Voices
Voices.com
Voice123
Voices UK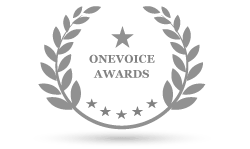 Buy Tickets for the One Voice Awards Evening
The One Voice Awards is being held in the DoubleTree by Hilton, Docklands hotel on Saturday 21st August 2021. This black-tie event will feature a 3-course dinner, drinks and a wonderful awards show, located by the Thames river.
Tickets will go onsale for the awards on 29th June 2021. 
A New Standard in Voice Awards
We are setting a new standard for awards in the Voice Acting Industry (*see below!)
The One Voice Awards is an awards ceremony which celebrates talent in the industry at all levels.
Whether it's industry legends, new talent, casting directors, agents, sound engineers or...well anyone in the industry at all, we want to award excellence and perpetuate brilliant work whether it's going on in front of the mic or behind it.
The Integrity of the One Voice Awards has been proven year after year, and is paramount to us as an organisation. Because of this the One Voice Awards...
...is not open to any permanent employees of the One Voice Conference team, or Gravy For The Brain Ltd.
...will not charge you to submit your entries
...will not charge you for your awards if you win them
...will be judged by an independent judging body of professional industry judges - and the names of the judges will be published after the awards have been decided, rather than before.
The One Voice Awards - setting new standards in the Voice Industry