Thank you to all our sponsors who help make the One Voice Conference the best it can be!
We're always adding sponsors, so be sure to check back as the conference gets closer for special promos and announcements.
Please support our sponsors by clicking their links below:
bodalgo
Since 2008, bodalgo has been providing one of the world's leading websites for professional voiceover talent in the world.
Source Elements
At Source Elements our passion is high quality audio. That's why we offer software solutions that allow everyone from discerning audio professionals to home enthusiasts to work remotely and collaborate effectively over the Internet.
JMC Demos
J. Michael Collins is recognized throughout the industry as a leader in the field of voiceover demo production. 
Greenpeace
Greenpeace campaigns are changing the world for the better. From saving the whales to getting rid of polluting cars, our victories are powered by individual donations, dedicated volunteers and millions of supporters.
Voice123
Voice123 is the first online platform for the voiceover craft. Voice123 help voiceover talents to sell and promote their services online through their platform.
Tri Booth/Bookable
Tri-Booth is the affordable and portable vocal studio solution created by voiceover veteran and educator, Rick Wasserman and "Engineer to the Stars", George "The Tech" Whittam.
Voice Actor Websites
We create great looking, highly functional websites for voice actors, agents, casting directors, production companies and other voice over industry professionals.
NAVA Voices
Founded by Tim Friedlander with Carin Gilfry, NAVA is a new association to advocate and promote the advancement of the voice acting industry through action, education, inclusion, and benefits.
Gravy For The Brain
Gravy For The Brain Ltd offers an ever-expanding range of online courses, face-to-face and online events, and valuable resources – all designed solely to benefit the voiceover community and raise the standard of the voiceover industry.
VoiceOverXtra
VoiceOverXtra is the voice actor's daily resource for building voice over success. As the voice over industry's online news, training and resource center we're dedicated to helping your voice over career.
Closing Credits
We're building a modern educational institution that redefines how community and learning come together. Being part of any Closing Credits course means you'll have access to a community of world-class professionals. With every new launch and semester we start, your network gets stronger.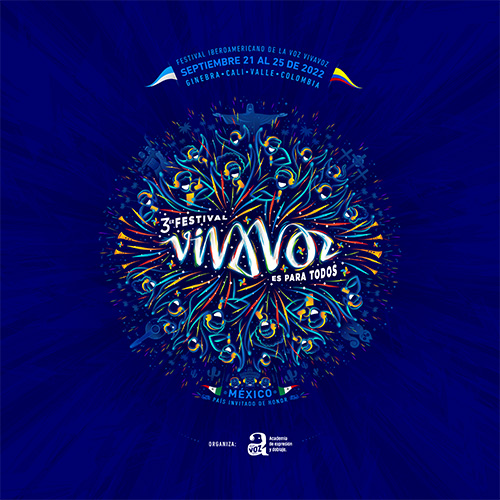 Viva Voz
El Festival Viva Voz, el encuentro Iberoamericano de profesionales y apasionados de la voz, la locución y el doblaje más esperado, llega a su tercera edición y, como es ya costumbre, una ciudad colombiana es su anfitriona.
Shelley Avellino Coaching
I launched "Bridging the VO Gap" a few years ago to help talent learn how to market themselves around the globe. Marketing can definitely be daunting, so if you need a helping hand to launch your VO career and make that first impression count, I'm your gal. I'll be happy to work out a roadmap for you on the best way to manage and grow your business.
Curative Coaching
Clients hire Diana to make their business sound fantastic. It's her mission is to make your job easy. Its as simple as that. Her voice is warm, inviting and professional. A conversational style that tells your story powerfully and effectively, from TV and Radio to Business Videos and eLearning to Meditation and Exercise Apps, it's Diana's job to move people to action. 
Landon Beach Books
Landon was born and raised in Michigan but now lives in the Sunshine State with his wife, two children, and their golden retriever. He previously served as a Naval Officer and was an educator for fifteen years before becoming a full-time writer.