Helping voiceovers to be seen and heard.
B Double E is audio engineer, producer and studio whizz Rob Bee and branding and web designer Helen Bee. Together we help voice artists look and sound their very best.
We offer a range of services for voiceovers including studio consultation, audio training, Studio Tickling Tours, Branding and logo design, website design and build, web and brand reviews, editing, audio production, showreels and SEO advice.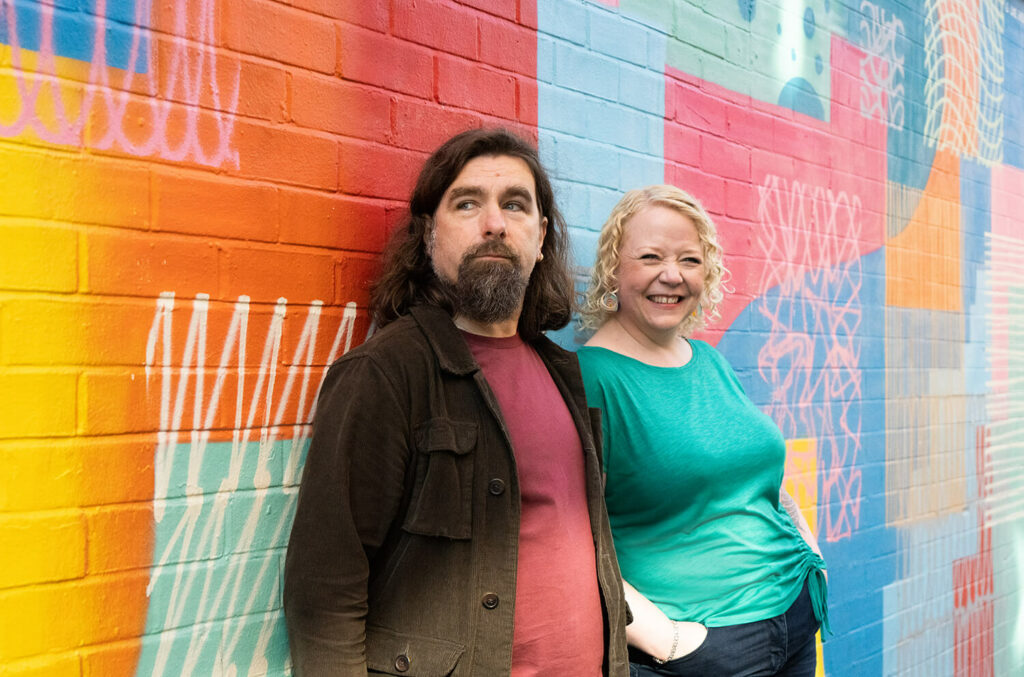 Excitingly we won 'Voiceover Service Provider of the Year' at the 2020 OneVoice UK Awards and were shortlisted in 2021 and 2019.
Rob Bee is the 'heard' half of B Double E; he's an audio producer, engineer, trainer and studio set-up and tech whizz. Chat to Rob about… Studio Consultation, Studio Tickling Tours, Audio Training, Editing, Audio Production and Showreels.
Helen Bee is the 'seen' half of B Double E; she does all things visual – branding, websites and design. Chat to Helen about… Branding and Logos, Websites, Website Reviews, SEO and ongoing website & design support.
You'll find us online and in-person at OneVoice this year. Give us a shout online or find us in person at our stand, at the back of the boat or (quite possibly) near the bar. If we don't get to chat at the conference, keep in touch via our monthly newsletter which is packed with tips and advice.