VO Membership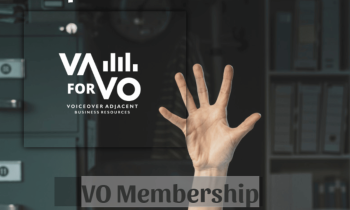 Too much work and not enough time to do it all? First of all, congrats! Secondly, we can help!
You want to spend your time behind the mic, not overwhelmed with all the business tasks that keep you out of the booth.
Don't stress. We can help you find the perfect addition to your team.
Virtual Assistant?
Lead Generator?
Audio Editor?
Social Media Manager?
Whatever you need, we have a wonderful community of people actively involved in the VoiceOver industry ready to assist!