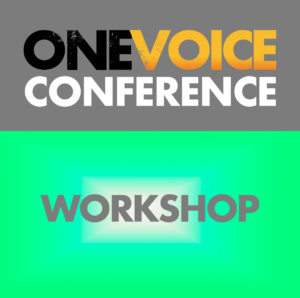 Tickets for this paid workshop have now been released.
Be aware that all workshops will be in-person only.
You can purchase them here.
One of OVC's most popular workshops from last year is returning!
Marc Silk's character voices are heard across the planet in some of the world's most iconic series. Just a small taster of these media giants include: Star Wars, Thunderbirds, Danger Mouse, Teenage Mutant Ninja Turtles, Go Jetters, LEGO, Disney, SEGA and other major shows and productions.
In this workshop Marc will share ideas on Inspiration, Observation, Character Creation, & Direction.
Marc will work with you to create completely original characters from scratch, create a voice from nothing and then you'll get the chance to perform your new characters with custom written Workshop Scripts. Marc will be there to give you feedback, help you develop your ideas and finally there'll be plenty of time for Q&A with Marc to help grow your creative world.
Room: Paid Workshop
Start time: August 21, 2021 1:00 pm
Finish time: August 21, 2021 4:00 pm