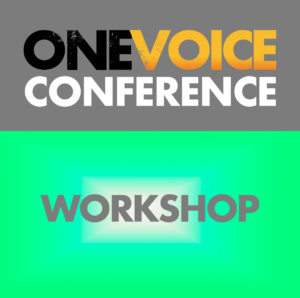 From the most professional eLearning to the craziest animated character, if you lack confidence then any performance will fall flat.
Joanne Zorian is a voiceover, actress and presenter who has worked across every medium there is in her over 30 year career.
Joanne returns to the One Voice stage to help you get more confidence into your reads and help you secure more auditions and convert them into paying work.
From her own life experiences, to her own advice and exercises to stay grounded when the pressure is on; it's time to regain your confidence and communicate clearly with everyone from decision makers to your audience.
Room: Workshop
Start time: August 21, 2021 1:30 pm
Finish time: August 21, 2021 2:30 pm