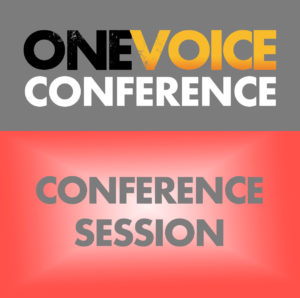 Sarah Casserley is both a writer and voiceover who works across the radio sector and beyond. The only task that Sarah doesn't juggle in the booth is direction, and that's where her talk begins.
With such an extensive creative input into her work, Sarah has understood the importance of letting in a new perspective as part of her work.
Within this talk Sarah will delve into the importance of the equipment you have around you and how to promote and present your talent within this new way or working.
Sarah will run through what writers and producers are looking for when they are casting their ads and ways of preparing yourself and taking direction from a faceless director that you may or may not have ever met, She will also explain some of the techniques you can use to ensure your session runs smoothly especially with a new producer or writer.
Sarah knows that sometimes sessions can be over quite quickly so there will be a question and answer portion to this talk where you can pick Sarah's brains about some of the questions you don't always have time to ask the producer/ directors in a session.
Room: Room 1
Start time: August 21, 2021 11:40 am
Finish time: August 21, 2021 12:30 pm