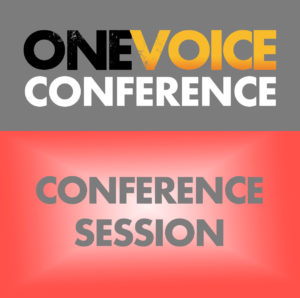 Stress and anxiety are the worst enemy to your voiceover career.
From affecting your performance, to littering your daily life with extra baggage – stress can ruin every aspect of your voiceover life.
And while it's bad for your voiceover work, it's even worse for your health.
Bhavnisha Parmar has built her own voiceover career from the ground up, so she knows the stresses and strains which come from juggling a VO business while working another job and dealing with everything else that life throws at you.
Bhav joins One Voice, as the voice of reason to help you manage your stress. From stress relief techniques, to words of personal wisdom, Bhav can help you untangle your VO woes and help you relax and enjoy your new VO lifestyle.
Room: Room 1
Start time: August 21, 2021 5:10 pm
Finish time: August 21, 2021 6:00 pm