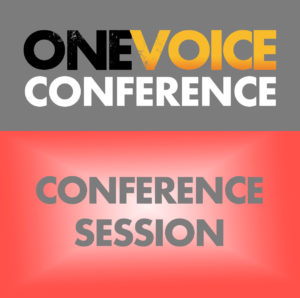 Marketing expert Jay Roberts is taking his decades of marketing experience in the business world and showing voiceover artists how they can use those same business marketing principles to grow their own voiceover business.
One of the most natural first steps for a voiceover to take with their marketing is to cast the widest net possible, across as many locations as possible.
However, staying local and sending customised and personalised examples of your work to local businesses is one of the most effective ways to directly market to clients in your area.
Jay is taking the One Voice stage to not only tell you why this works, but give you a complete breakdown of this strategy, so you can start directly marketing to clients as soon as you leave the talk and begin growing your voiceover business with results right away.
Room: Room 1
Start time: August 21, 2021 4:40 pm
Finish time: August 21, 2021 5:30 pm