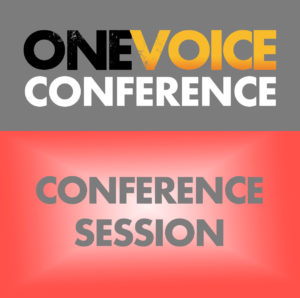 Gina Mellotte has worked both live and pre-recorded as the Voice of God for clients including BAFTA, MTV and the London 2012 Olympics.
If there's someone who can speak with the *ahem* voice of god on the subject, then Gina knows everything there is to know about the world of announcer work.
In this talk, Gina will dive deep into the VoG genre and help you not only understand why it's delivery and style is unique, but equally, how to go about securing work in the space which is completely different to any other voiceover style due to its demand for live takes and one shots!
Room: Main Hall
Start time: August 20, 2021 2:00 pm
Finish time: August 20, 2021 2:50 pm