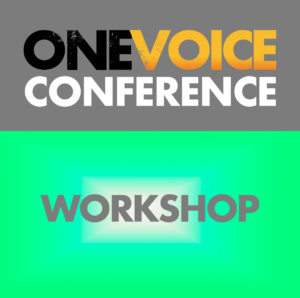 TV promos are small but perfectly formed.  
SYNC: I know that: short and simple.
How tricky can it be to interpret a script, time your voice to the music and up- sound, make every syllable count, create intrigue and excitement and land your message – all in 30 seconds (or less)?
SYNC:  Er… easy, right?
This is your chance to find out for yourself. Join Samantha Boffin for this quick-fire, fun and practical workshop. 
SYNC: Will there be scripts?
There'll definitely be scripts – and the chance to perform.
SYNC:  What do I need to do?
Remember the time, the date, the room – and bring a pencil…
Sam is a voice actor and director with over 25 years of broadcast experience in the TV promo industry. She has created, directed and voiced thousands of promo campaigns, cinema spots and channel brands. 
Sam has worked with major TV companies including the BBC, Sky, Discovery, UKTV, Canal+, RTÉ and ITV.  She was Creative Head for CBBC and CBeebies for over 10 years.
Room: Workshop
Start time: August 20, 2021 2:30 pm
Finish time: August 20, 2021 3:30 pm