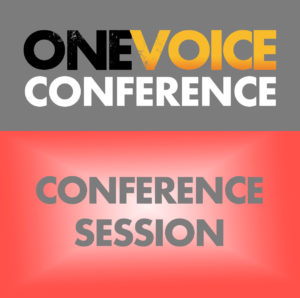 Nic Redman and Leah Marks from the British Podcast Award nominated "The Voiceover Social" are One Voice's official podcasters again! And, since they have a history of fighting discrimination in all its forms, they've also agreed to record an episode live at the conference all about Accentism.
This accent session isn't about learning new accents to get more work, but instead about how embracing your natural accent can be a huge boost to your career.
From exploring the "in-demand" accents that casting agents want in today's industry, to how you can adapt your branding and marketing to ride that regionalism trend, they'll look at their own experiences of accent discrimination throughout their voiceover careers, and break down how you can turn that nonsense around. There will also be opportunities to show off your native accent as part of the session, and you could even win a prize!
This session will be recorded, and sections of it will be included in the VO Social podcast episode from the 1st October. For more, see www.thevosocial.com.
Room: Room 2
Start time: August 21, 2021 3:50 pm
Finish time: August 21, 2021 4:40 pm