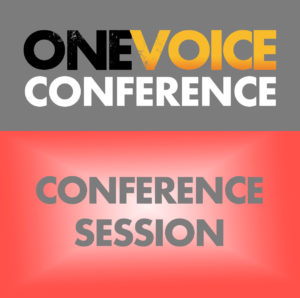 Samantha takes the stage for her first ever OVC to help you learn the ropes of promo VO and help you find more work in the space.
Creative director and voice actor Samantha Boffin has over 25 years of broadcast experience. She's worked with major TV companies including the BBC, Sky, UKTV and Discovery.  Sam's created and directed thousands of promo campaigns and brands – and she know what it takes to create a bit of promo magic!
Promo campaigns aren't just about the big sell. Each tiny film needs to talk to the right audience in the right way – with real personality and emotional connection. 
In this talk you'll learn about:
The unique world of promos and trailers

What makes a great promo voice 

What skills you need to get booked

What a typical promo recording session feels like

How to find voiceover work in promotions and trailers
Clue: it's not about how you say "In a World…"
If you're interested in getting work in promos, this talk is not one to miss.
Room: Room 1
Start time: August 20, 2021 4:40 pm
Finish time: August 20, 2021 5:30 pm