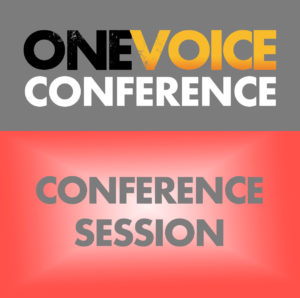 Joe Cipriano was the keynote speaker at our very first One Voice Conference, so it's an honor to be hosting him again as he returns as a speaker to our stage at our very first USA focused One Voice in 2020.
Joe is a legend of promotional voiceover, so it's only fitting that he will be hosting his very own talk on promos, providing attendees with the lessons he's learned over the decades of his career mastering his craft.
If you're interested in getting work in promos, this talk is not one to miss.
Room: Virtual Room 2
Start time: August 15, 2020 5:10 pm
Finish time: August 15, 2020 6:00 pm