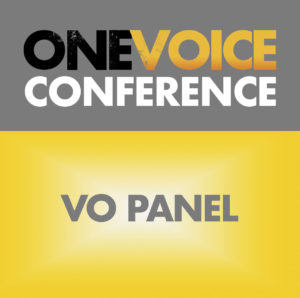 We're proud that the Equality Panel is returning for its third year at One Voice.
The Equality Panel continues to explore the biggest social issues facing our industry today. This year we want to emcompass the truly big challenges that we must overcome to make the voiceover industry fair for all.
Our panel of expert voiceovers from across the industry will tackle big subjects on the subject of diversity and discrimination in the VO industry, as well as tackling the burning questions asked by our audience.
Room: Main Hall
Start time: May 9, 2020 11:30 am
Finish time: May 9, 2020 12:20 pm