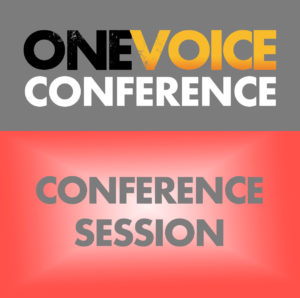 It almost doesn't feel real to be able to write this, but yes it's true…Tara Strong will be joining One Voice as our Saturday keynote.
Tara Strong is a legendary character actor who needs no introduction. Scratch that, Tara Strong needs a thousand introductions, because each character she has lended her voice to is a global icon and requires an introduction all to themselves.
Timmy Turner in the The Fairly OddParents, Bubbles in The Powerpuff Girls, Ben Tennyson in Ben 10 and Ben 10: Ultimate Alien, Dil Pickles in Rugrats and All Grown Up, Twilight Spark in My Little Pony: Friendship Is Magic and her recurring role as Miss Collins in Big Time Rush…
…And that barely scratches the surface on her mountain of work across animation, video games and beyond.
We can't wait for Tara Strong to take our One Voice stage and deliver her keynote on her experiences of her undisputed reign in the voiceover industry.
Room: Virtual Room 1
Start time: August 15, 2020 10:00 am
Finish time: August 15, 2020 10:50 am