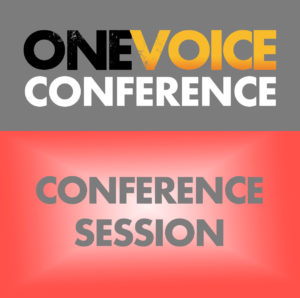 Tess Whittaker is returning for her second One Voice Conference and this time she will be teaching you the fundamentals of accents and speech.
Tess will be exploring the framework of speech sounds (phonetics) and looking at the components that tie together all languages (phonology) to give you a unique insight into how different languages and speech patterns come about.
This is a fantastic method of learning new languages and accents, and Tess is here to show you several techniques, such as articulation and breath control, to transfer this knowledge to drastically improve your accent work.
Room: Room 2
Start time: May 11, 2019 10:30 am
Finish time: May 11, 2019 11:20 am