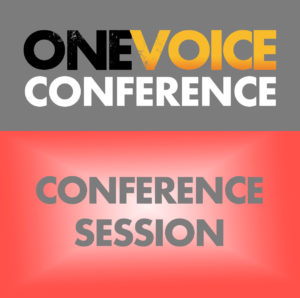 There are many roadblocks that stand in the way of voice artists taking the plunge and really making it in the industry and so many of them are self-created.
In this talk, we'll be refocusing our view from the business and strategic side of building your voiceover career, and looking at the personal roadblocks and lack of self belief which are disastrous to so many startup voiceover artists.
In this talk, we'll give practical advice, confidence and a heap of inspiration to show you how to believe in yourself and smash through those self-created roadblocks and continue the journey of your voiceover dreams.
We are currently finding an expert speaker who can bring this talk to life, so watch this space for more details.
Room: Room 1
Start time: May 9, 2020 1:30 pm
Finish time: May 9, 2020 2:20 pm