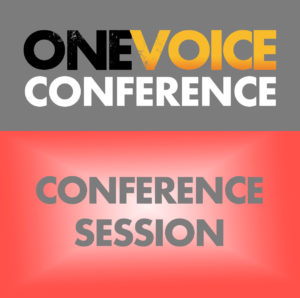 When it comes to knowing what works and what doesn't in the voiceover world, Jill Kershaw is the only voice you need to hear.
Jill Kershaw is a globally recognized audio creative and award-winning voicecasting specialist with over twenty years of experience casting, directing, and producing audio content for worldwide brands and ad agencies.
Jill is taking the stage at One Voice 2020, not just to explain how you can start a voiceover career, but also how you can overcome your greatest obstacle…YOU!
There are many roadblocks that stand in the way of voice artists taking the plunge and really making it in the industry and so many of them are self-created.
So to give yourself some practical advice, confidence and a heap of inspiration, join Jill at her talk as she shows you how to believe in yourself and smash through those self-created roadblocks and continue the journey of your voiceover dreams.
Room: Room 1
Start time: May 9, 2020 1:30 pm
Finish time: May 9, 2020 2:20 pm