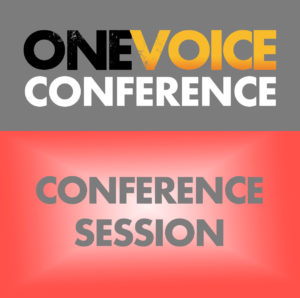 WoVO president Peter Bishop takes our One Voice stage to deliver his interactive talk on delivering the perfect corporate read.
Amongst his many voiceover achievements, Peter has decades of experience working in the corporate sector as a voiceover, so he has an on the ground understanding of what corporate clients want from their voiceover talent.
This talk will be aimed at more advanced voice artists and will spend time delving into the subtleties of delivery to your intended audience, the speaker's position to the script and the varying styles of delivery within a corporate framework.
There will be sample scripts and performance will be involved from willing participants – so it's a workshop and a talk all rolled into one, hosted by one of the industry's greats. It can't get much better than that!
Room: Room 1
Start time: May 11, 2019 10:30 am
Finish time: May 11, 2019 11:20 am