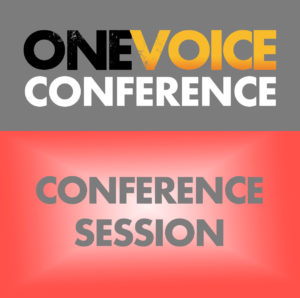 We're proud to welcome Robert Marshall back to the One Voice stage. Robert is the co-CEO of Source Elements, where his interest lies in developing sophisticated yet friendly sound and network technology. In short, if there's someone who knows more about remote recording than Robert, well…we're not sure who they are!
Following up from our highly praised talk last year, Robert is once again helping voiceovers navigate the world of remote recording, which is one of the biggest hurdles that voice artists need to overcome in order to be a truly independent artist.
Remote recording offers up a world of potential for voice artists, allowing you to take on any job, at any time, from anywhere. In this remote recording talk, Robert will help you master your remote recording and give yourself the freedom to truly make your voice business go global.
Room: Room 1
Start time: August 21, 2021 1:40 pm
Finish time: August 21, 2021 2:30 pm