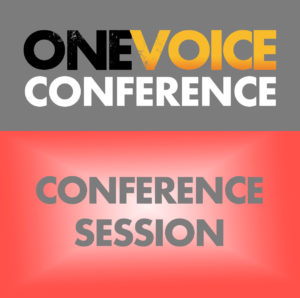 Chiquita Paschal is an award winning podcast editor and creator who knows exactly what makes a podcast work and resonate with its audience.
The podcast market continues to grow and it's become increasingly clear that it's one of the best ways to market yourself to a growing audience who are eager for content…but only if you do it right.
Chiquita will be taking the One Voice stage to help you do just that. Not only will she show you how to construct a great podcast (you should already have the equipment to make it sound great), but also how to make yourself come across as genuine and have something to say to keep people coming back for more, and grab the attention of potential clients and decision makers.
Room: Virtual Room 3
Start time: August 14, 2020 6:20 pm
Finish time: August 14, 2020 7:10 pm