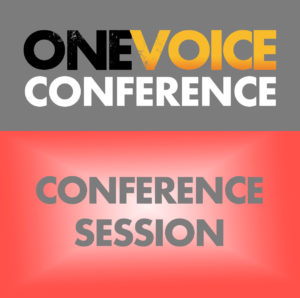 The voiceover landscape has changed. As much as 60% of voice work is now done in home studios. More and more work comes directly to talent, bypassing the traditional client-agent-talent model. But the rise of P2P, and the almost infinite choices now available to voice seekers, has started a race to the bottom on pricing. As a result, in 2019 you have to be more than just a voiceover…
The landscape has changed… but have you?
Do you feel confident in responding when an enquiry comes in? Do ideas like "usage" make you want to run screaming from your desk? How do you keep your rates up, and justify the price you think is fair? And have you even considered the "Hidden Value Services" you're probably providing every day and not charging for?
In this session, Mike Cooper will share some of what he's learned, including how to negotiate with clients, deliver a Killer Quote that makes you look like a pro, and work smarter throughout the process, to save time and stay ahead of the game.
This session will help you change your mindset – and start seeing yourself as an asset instead of a commodity.
Room: Main Hall
Start time: May 10, 2019 10:30 am
Finish time: May 10, 2019 11:20 am