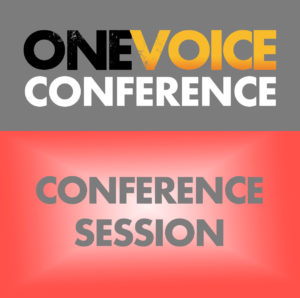 Peter Kenny returns for his second One Voice Conference, to host our audiobooks workshop once again. Last year, Peter Kenny's workshop was an absolute hit, which he co-hosted with fellow audiobook reader Katherine Fenton.
This year, Peter is hosting the audiobook workshop by himself and will be tackling audiobook prep. Reading an entire book can be exhausting work, but with the correct prep, you can remove a lot of the unnecessary strain.
You can join Peter, for hands-on help with your audiobook prep, from an audiobook expert.
Room: Workshop
Start time: May 10, 2019 11:30 am
Finish time: May 10, 2019 12:20 pm