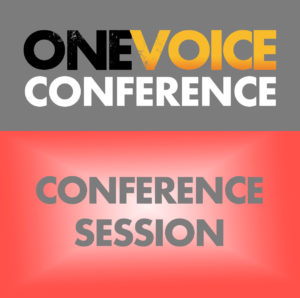 Brigid Reale is the definition of a self made voiceover. Brigid knows what it feels like to take the plunge and take the hits when you're putting yourself out there in order to secure voiceover work.
As both a voiceover artist and mentor, Brigid works with VOs from veterans to beginners and the one constant struggle among them all is keeping up their confidence that they are good enough at what they do.
If you are struggling with nerves, self belief or your confidence is down, then Brigid will be taking the One Voice stage to help you overcome your nerves and start going into auditions and new voiceover markets with the knowledge that you can do it!
Room: Virtual Room 3
Start time: August 14, 2020 1:20 pm
Finish time: August 14, 2020 2:10 pm