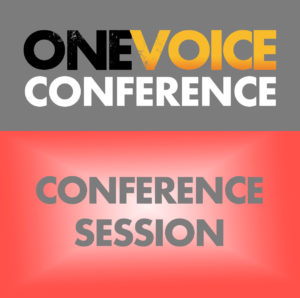 Voiceover is an industry that we love, but the fact of the matter is that a career in voiceover can go by in the flash of an eye if you don't continue to adapt your style and shake up your approach.
Voices go in and out of style, which is why Marc Silk has thousands of them.
Marc Silk is best known not just as one of our keynote speakers at One Voice Conference 2019, but also as voicing beloved and instantly identifiable characters across film, gaming, animation and beyond.
His character vocal work includes Aks Moe in Star Wars: Episode I – The Phantom Menace, Danger Mouse, Johnny Bravo, Pingu, Scooby-Doo & Shaggy, Go Jetters, Strange Hill High, Chicken Run and the US voice of Bob in Bob the Builder.
Marc is a seasoned and lifelong pro who is here to show you how you can stay relevant as a VO and enjoy a lifelong career like his, by remaining fresh to listeners and casting agents alike.
Room: Main Hall
Start time: May 9, 2020 2:30 pm
Finish time: May 9, 2020 3:20 pm