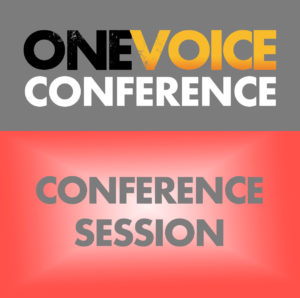 The focus of Marice Tobias' work is the established, on-going career.
Marice joins us at One Voice Conference to show you how to start thinking long-term about your voiceover career. Establishing a career is all about having a strong, discernible, branded identity that gets you attention in the short term and keeps you in mind as a trusted source of great work well into the long term.
From developing your website, finding your USPs and learning how to self-direct, Marice will get you marketing yourself as the voiceover you want to be.
Room: Room 1
Start time: May 10, 2019 3:30 pm
Finish time: May 10, 2019 4:20 pm