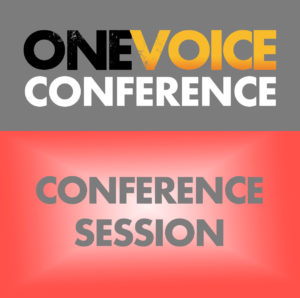 Danny Cowan and Pete Nottage make a living out of telling people what time Hollyoaks is on.
Between them, they have introduced thousands of TV shows, announced the sad passing of public figures, navigated countless technical catastrophes and occasionally been allowed to drop the F-bomb on telly, too. Across Channel 4, Sky One, Sky Two, E4, More4, Film4, 4Music and 4Seven, they collectively have over thirty years' experience in the art of telling you what you're about to watch, when you already know what you're about to watch because you're the one who chose to watch it in the first place.
Danny and Pete join OVC to share the good, the bad and downright terrifying banter from the booth. You might have plenty of experience with voiceovers, but can you imagine performing them live, to the second, in front of a potential audience of millions of people without stumbling once? Oh yeah, and you have to script it as well?
Expect strong language – and if you're lucky, some scenes of a sexual nature.*
*No there won't. This is a family show.
Room: Room 1
Start time: August 20, 2021 1:40 pm
Finish time: August 20, 2021 2:30 pm